News and Forthcoming Events
Charity Committee Meets Local MPs at Westminster
Members of the Charity Committee travelled to the Palace of Westminster London on 29th October to meet local Aberavon MP Stephen Kinnock, Gower MP Tonia Antoniazzi and former Neath MP Lord Peter Hain.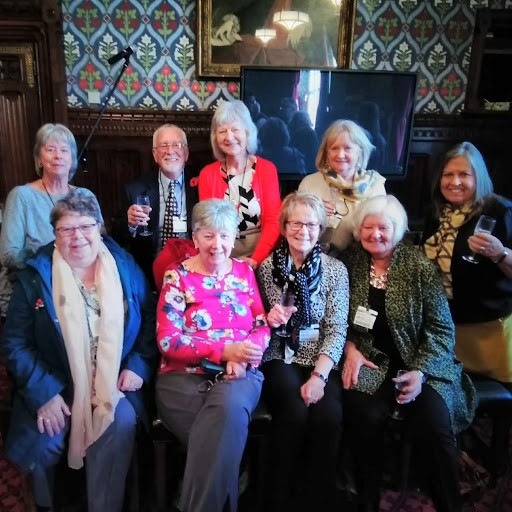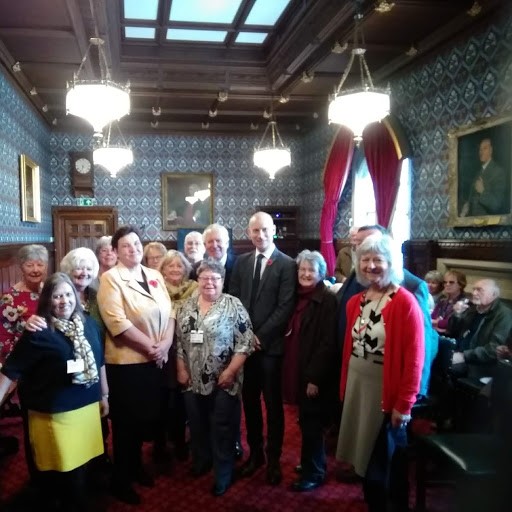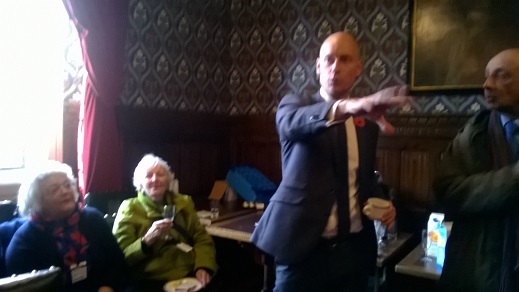 Please click here to read Stephen Kinnock's letter of welcome.
Beaujolais Nouveau Lunch, Aberavon Beach Hotel
Join us at the Aberavon Beach Hotel at 12:30pm for 1pm on Thursday 15th November to celebrate the 2018 Beaujolais Nouveau.
Tickets cost £25 and include a four course lunch and a cabaret. A raffle will be held during the lunch.
Tickets from Gaynor Jones (phone 01639 812028) or Pam Young (phone 01639 891005).
Charity Concert a Great Success
The charity concert held at St. David's Church, Neath, on 2nd July was a great success. The concert featured soprano Rebecca Evans with the Neath Port Talbot Cancer Challenge Singers. The committee is very pleased to announce that the profit of £3250 has enabled the charity to meet its goal of raising over £100,000 for the purchase of a piece of equipment to be used at Neath Port Talbot Hospital to treat those suffering from lymphoedema.
Lymphoedema is a secondary condition caused by fluid build up in the lymphatic system, which is an important part of the body's defence against infection. The build up of fluid may result in swelling of the arms and legs and sometimes an increased risk of infection. Patients suffering from a variety of cancers, but particularly breast cancer, may develop lymphoedema as a side effect hence the charity's interest.
Charity at Neath Port Talbot Hospital
The charity will be at Neath Port Talbot Hospital on Monday 10 December.
Please come and say hello and perhaps pick up a bargain for Christmas from our tables.
Audrey Ranford and Pauline Willment are pictured behind our bric-a-brac/charity table and Pamela young is pictured by the craft table.
The Neath Port Talbot Cancer Challenge Choir Visits Taunton
The charity's sister organisation, the Neath Port Talbot Cancer Challenge Singers, visited Taunton on 4th May where they performed a concert at King's College. They shared the stage with guest soprano Emma Edwards and the King's College Chamber Choir.
All proceeds from the event were donated to the charity and we are delighted that the sum of £380 was raised.